Fairy Tale Links
Fairy-Tales-Home 
Fairytales Origin
Classic Fairytales

Actual Fairy Tales
1.Peter-Pan 
2.Peter-Pan-Characters 
3.Alice-In-Wonderland 
4.Alice-Characters 
5.Cinderella 
6.Aesop-Fables 
7.Little-Mermaid 
8.Red-Riding-Hood 
9.Princess-And-Pea 
10.Rapunzel 
11.The-Red-Shoes  12.Thumbelina 
13.Ugly-Duckling  14.Rumpelstiltskin
15 Aesop Fables


The Red Shoes
---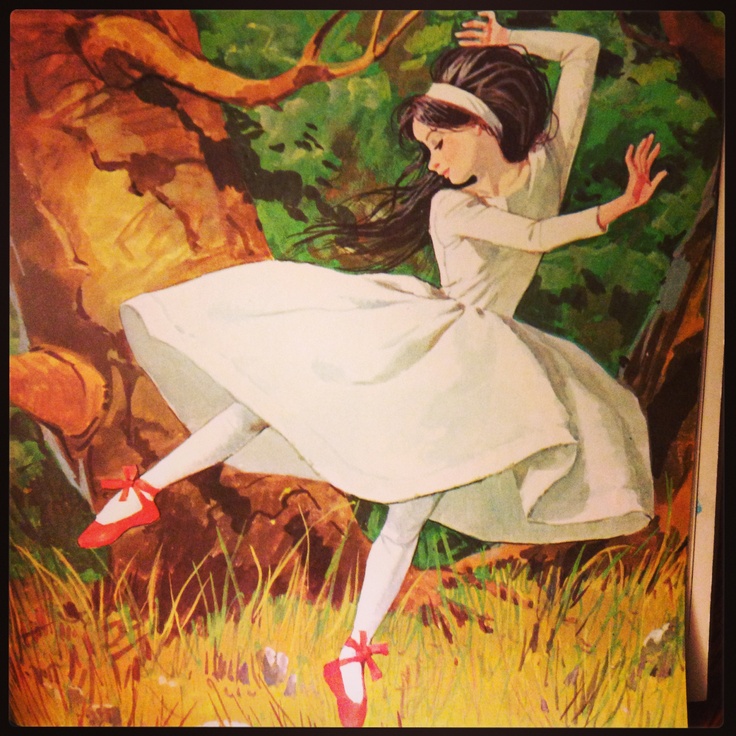 The Red Shoes (Danish: De røde sko), written by Hans Christian Andersen, is a fairy tale about a spoiled little  girl forced to dance on and on in her new shoes.
Hans Christian Andersen relates the following story about how the idea for this fairy tale  came about.
When he was very young his father was a shoemaker.   He was watching one day when his father received a piece of red silk ribbon from a wealthy customer. The rich women wanted a pair of dancing shoes made for her daughter using the piece of red ribbon.  He watched as his father looked and looked and finally found a fine piece of red leather to match the red silk ribbon.  His father worked hard and long combining the two to make a beautiful pair of shoes.  When the rich lady saw the shoes she said  'They're awful, nothing but trash and you ruined my piece of fine red silk ribbon'.  His father said 'In that case, I might as well ruin the shoes I made as well',.  He then took a knife and cut up the shoes.

"The Red Shoes" is a fairy tale by  Andersen published by C.A. Reitzel on 7 April 1845 in in a collection of his fairy tales called " New Fairy Tales. First Volume. Third Collection".  "The Elf Mound", "The Jumpers",  "The Shepherdess and the Chimney Sweep"

---
Synopsis of  "THE Red Shoes"  Fairy Tale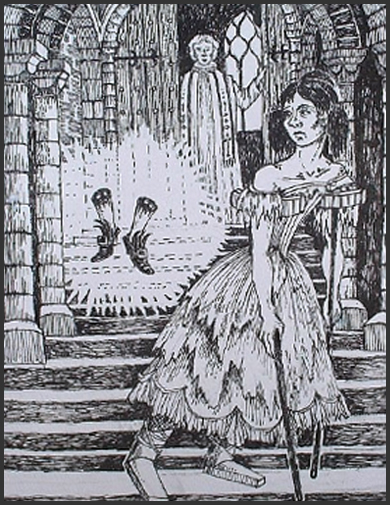 A poor girl named  Karen  is adopted by a wealthy woman when her mother dies.  The wealthy old woman  adopts her,  spoils her and gives her anything she wants.  Karen remembers as a child that she had  a pair of old and scruffy shoes that were red.  So, she has the wealthy old woman buy her a new pair of shoes that are a very bright and beautiful red .
Karen wears her shoes to church, but her "mother" tells her she can't do  that.  She ignores the request and wears her shoes every where, even to church.  A strange old soldier tells her that her shoes are perfect for dancing. He put a spell on the shoes and from that day on, Karen dances everywhere.
This was just about the beginning of the fairy tale.  As the story develops , the little girl  gets into more and more trouble with her Red Shoes.
To  read the rest of the story Click Here.