Are Fairies Real ?????
Are Fairies Real?  Well... Hmmmm, we can't prove it scientifically.
Is there Proof?  Many people believe they have seen them and
maybe even  touched or interacted  with these "Wee Folks".
The first known existence of fairies is based on folklore from the
fae of medieval Western European.
They are often identified with a variety of beings of other mythologies.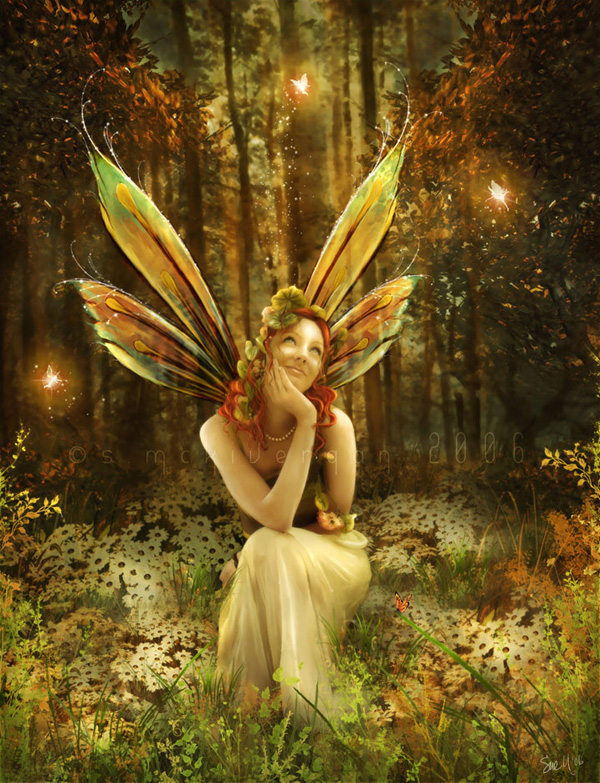 Do they exist?   We think they do!  Our belief in Fairies, 
just as our belief in Santa Clause, comes from our hearts, not
from our minds.  There are many factors that contribute to this belief.
The people that believe they exist,  
The people that do not believe they exist,
It depends on the time in history they live, 
The country they live, 
Their age at the time. 
How they think and live.  
We  Think They Are, BUT! it depends?  Are Fairies Real? Take a look at what we think.
Are Fairies Real?", of course. The Fairies of today are believed to be small, delicate and feminine. While most people can't see fairies, some children do see  them. Some people can see the actual fairies, while others see a white misty shape.  Still others see colored lights and some can even sense their presence. They like to live near meadows or gardens or in a fairyland. They do interact with humans sometimes, but not only with good intentions.

Are They Real? Why are they always female? Tell Us!
Answer these questions IF YOU DARE!
Orrrr.... Send pictures or experiences or stories, especially if they are written by you.
What Other Visitors Tell Us
Click below to see contributions from other visitors to this page...


This Site www.all-about-fairies.com Was built and is maintained with SBI.