Fairy Coloring Pages and Drawings
---
There are many fun things that you can do with Fairy coloring pages. They don't have to be just for coloring and other arts and crafts projects for children. Fairy drawings done with just black and white can be great patterns for iron on transfers, embroidery and paper crafts.
---
The fairy drawing on the right is a sample of a fairy drawing that is a little small and more detailed than most coloring sheets. 
---
It's wonderful that you have a drawing of the tooth fairy to inspire creativity and provide a fun coloring activity. The tooth fairy is a popular figure in many cultures, and children often look forward to her visits as they lose their baby teeth. This drawing can serve as a template for coloring and exploring different styles or color combinations.
Here are some suggestions for coloring the tooth fairy drawing:
Traditional colors: Use classic colors like soft pastel shades for the fairy's dress, wings, and accessories. You can choose pinks, blues, purples, or greens to evoke a magical and gentle appearance.
Vibrant colors: Experiment with bright, bold colors for a more energetic and lively interpretation of the tooth fairy. You can use contrasting colors for different elements of the drawing, such as the dress, wings, and hair.
Patterns: Add patterns to the fairy's dress, wings, or accessories. This can include stripes, polka dots, or floral designs to add more visual interest and texture to the drawing.
Shading and highlights: Add shading and highlights to give depth and dimension to the drawing. Use darker shades to create shadows and lighter shades for highlights on the fairy's dress, wings, and hair.
The fairy drawing on the right is a simple drawing of the tooth fairy showing a sample of how it may be colored.
---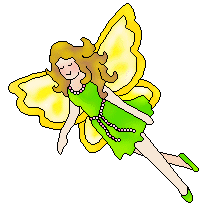 A simple line drawing of a fairy can be a versatile starting point for various creative projects. By adding color to the line drawing, you can turn it into a delightful piece of fairy clip art that can be used in many different ways. Here are some tips for coloring the fairy drawing and suggestions for using the resulting clip art:
Choose a color scheme: Before you start coloring, decide on a color scheme that will create the desired mood or atmosphere for your fairy clip art. This could be soft pastels, bold and bright colors, or even a monochromatic palette.
Fill in the main areas: Begin by coloring the larger areas of the drawing, such as the fairy's dress, wings, and hair. You can use solid colors or experiment with gradients and shading for a more dynamic look.
Add details: Enhance the drawing by adding color to the smaller details, such as the fairy's accessories, facial features, and any decorative elements in the background. This will help make the clip art more visually appealing and interesting.
Finishing touches: Once the coloring is complete, you may want to add some final touches like highlights, shadows, or textures to give your fairy clip art a polished and professional appearance.
After you have colored your fairy drawing and turned it into clip art, here are some ideas for how to use it:
Greeting cards or invitations: Incorporate the fairy clip art into the design of greeting cards, birthday invitations, or thank-you notes.
Scrapbooking: Use the clip art as an embellishment for scrapbook pages, adding a touch of whimsy and magic to your memories.
Home décor: Print the fairy clip art onto canvas or high-quality paper and frame it as a charming piece of wall art for a child's bedroom or playroom.
Stickers or decals: Turn the clip art into stickers or decals that can be used to decorate notebooks, water bottles, or electronic devices.
Crafts: Use the fairy clip art in various crafting projects, such as decoupage, fabric transfers, or jewelry making.
Digital projects: Incorporate the clip art into digital projects like web design, social media graphics, or e-cards.
The possibilities are endless when it comes to using fairy clip art in creative ways. By starting with a simple line drawing and adding color, you can transform the image into a captivating piece of art that can be used in countless projects.
---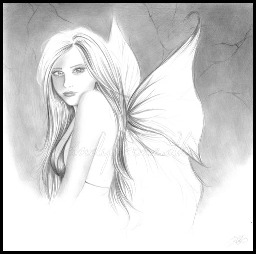 ---
The drawing on the right demonstrates how shading might be used to highlight a fairy drawing rather than coloring the fairy image.
 Samples Of Fairy Coloring Pages

The first step in coloring, is to find some good fairy coloring sheets. We have some good fairy drawings here on this page and will be adding many more in the future.
The first fairy drawing is somewhat simple and has a heavy black outline. The second fairy drawing is much finer and would be for a child with more advanced capabilities.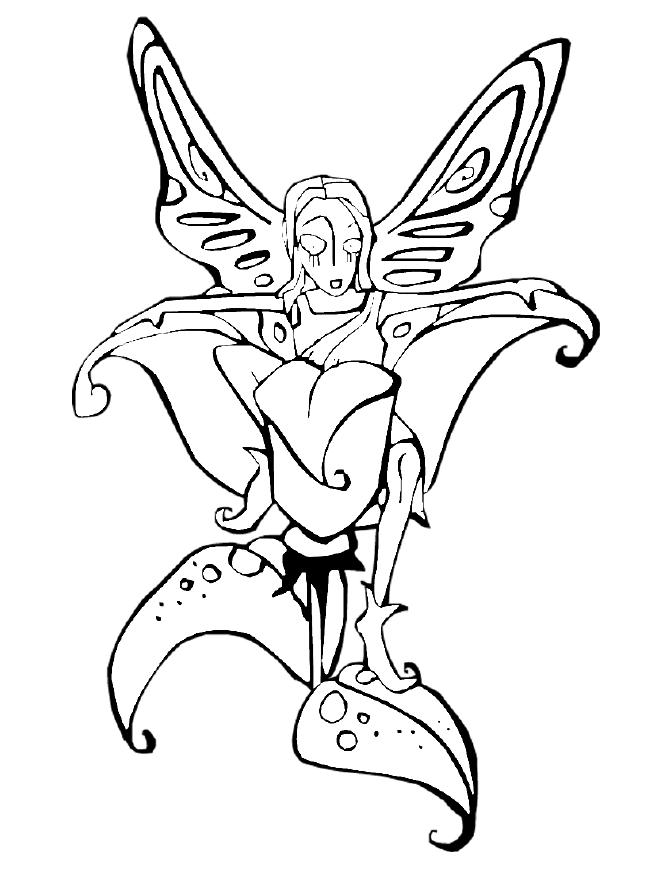 ---
---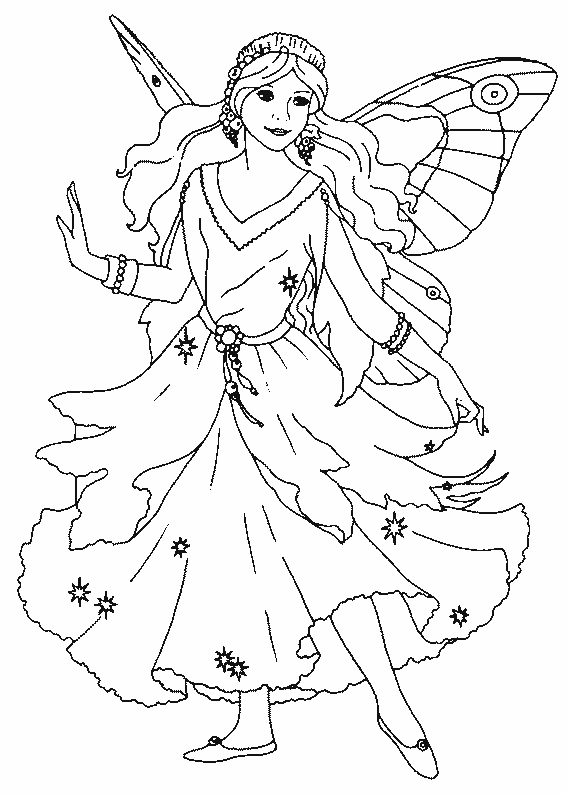 More On How to draw and color Dragons

Dragons offer a completely different direction for fantasy drawings.  We mention this on this page to remind our artists that there are many dimensions to fantasy art.
Dragons offer a whole different
In addition to these fairy coloring sheets, we have several dragon coloring pages here at "Dragon Coloring Pages" Here we also have drawings for different levels of ability.
If you are interested in learning how to draw a dragon that you can then download and be be some dragon coloring pages, click on "How to draw Dragons"