Fairies
1.Home  2.Are-They-Real?  3.History 
4.Forests  5.Gardens  6.Tooth-Fairy? 
8.More  9.Why-Fairies

Fairy Art Home
1.Coloring-Pages   3.Gothic


Fairy Coloring Pages
There are many fun things that you can do with Fairy coloring pages. They don't have to be just for coloring and other arts and crafts projects for children. Fairy drawings done with just black and white can be great patterns for iron on transfers, embroidery and paper crafts.

The fairy drawing on the left is a sample of a fairy drawing that is a little small and more detailed than most coloring sheets. The fairy drawing on the right is a simple drawing of the tooth fairy showing a sample of how it may be colored.

The second fairy drawing on the left shows a fairly simple drawing that demonstrates how a simple line drawing can be colored and used as fairy clip art. The second drawing on the right demonstrates how shading might be used to highlight a fairy drawing rather than coloring the fairy image.

---
 Samples Of Fairy Coloring Pages

The first step in coloring, is to find some good fairy coloring sheets. We have some good fairy drawings here on this page and will be adding many more in the future.
The first fairy drawing is somewhat simple and has a heavy black outline. The second fairy drawing is much finer and would be for a child with more advanced capabilities.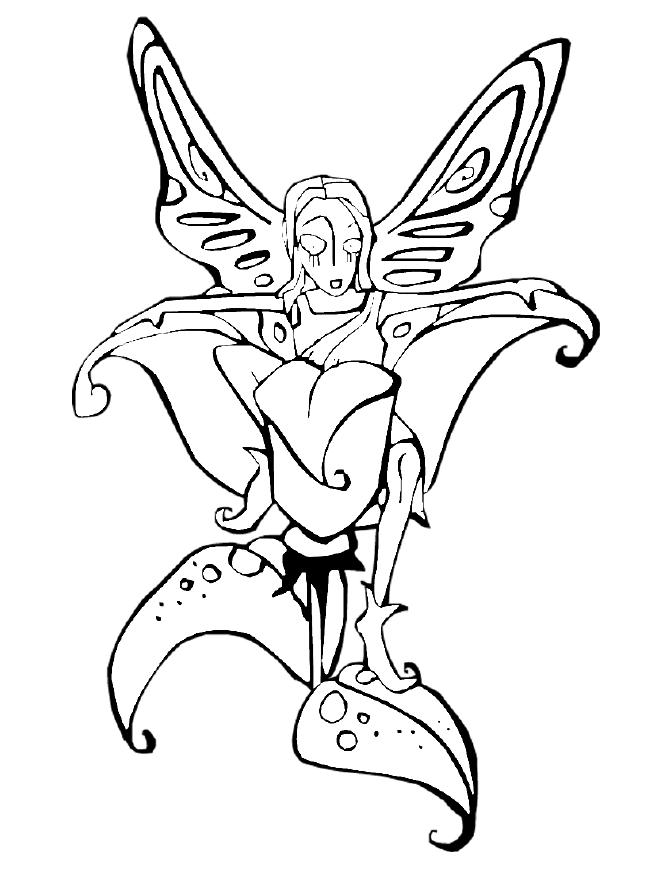 ---
---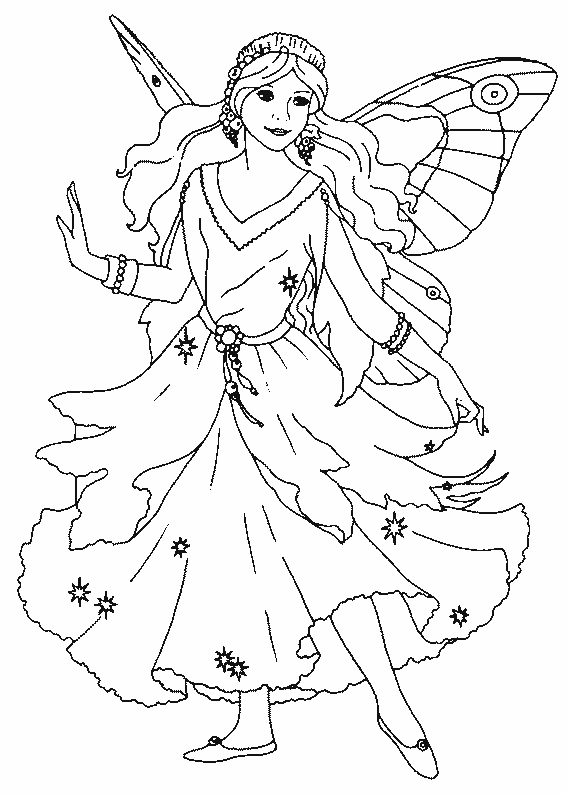 More On How to draw and color Dragons

Dragons offer a completely different direction for fantasy drawings.  We mention this on this page to remind our artists that there are many dimensions to fantasy art.
Dragons offer a whole different
In addition to these fairy coloring sheets, we have several dragon coloring pages here at "Dragon Coloring Pages" Here we also have drawings for different levels of ability.
If you are interested in learning how to draw a dragon that you can then download and be be some dragon coloring pages, click on "How to draw Dragons"