Classic Fairy Tales
---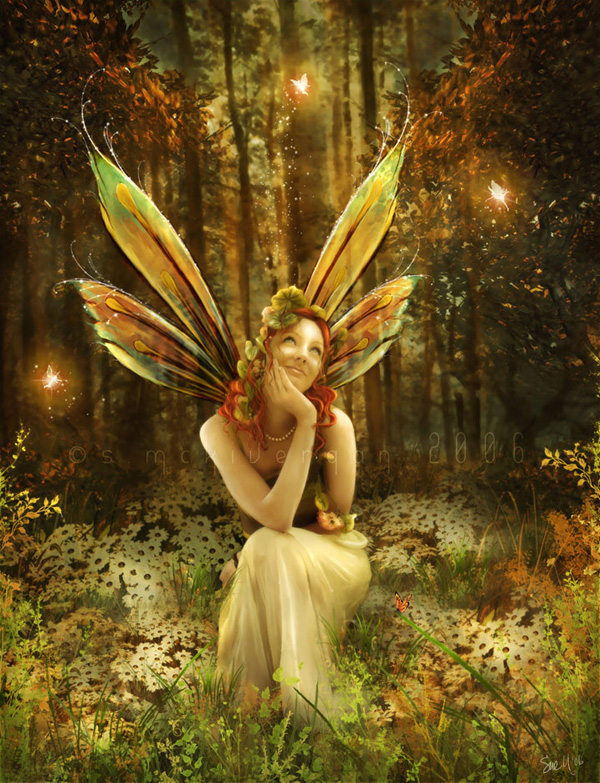 Classic Fairy Tales are the most popular of these  time-honored short stories or tales that still enchant us to this day. They are sometimes confused with legends.
 The Fairy Tale has its own genre.  Fairy Tales are fantasy stories and can take place anytime, anywhere a person can imagine.  Most start with  "once upon a time" and mention "A far away place".
Legends on the other hand, are exaggerated stories that usually come from some actual events or people and grow with the telling over time.

Later I will tell you about some of these classics that are my favorites. 

---
Classic Fairy Tales were originally oral tales that were intended mostly for adults. They were gathered and put into collections that are from all over the world.
Over many time periods, as they were printed, they were revised to become more child-friendly. Fairy Tales typically feature all kinds of magical creatures, including princes, princesses, witches, talking animals and mermaids. Usually, magic or enchantment is involved.

Isn't it funny that only a small number of Fairy Tales actually include fairies in them! In addition to all these fairytale possibilities, there is a story about a boy who can fly, a girl who falls into an enchanted rabbit hole and another who can spin gold from straw, not to mention a pair of magic shoes. These are just a few of the ingredients in this essential collection of Classic Fairy Tales from authors like Lewis Carroll, Hans Christian Andersen and the Brothers Grimm.
---
My Favorite Classic Fairy Tales
Here is a list of some of these Fairy Tales with their author and a little about each one.
Alice In Wonderland--- by Lewis Carroll . . .
Down the Rabbit Hole: The story of a young girl named Alice, who is bored while sitting on the riverbank with her sister. She sees a clothed White Rabbit with a pocket watch run past. She follows it and falls down a rabbit hole. Alice's Adventures In Wonderland have begun. Link to more about the strange Alice In Wonderland Characters
Peter Pan--- Link to Peter Pan Fairytale . . .by Scottish novelist and playwright J. M. Barrie (1860–1937). . .
The tale is of a mischievous boy who can fly and through magic, never gets any older.
Cinderella---Link to Cinderella Fairytale . . .The most popular version of Cinderella was written by Charles Perrault in 1697. . .
Once upon a time, there lived a handsome man that had a daughter named Ella. Ella was a very sweet, kind and beautiful young girl. When her mother died, her father married a widow with two daughters and she became Ella's stepmother.  The woman was very proud and vain and so were her two daughters.
They were not nice to Ella.  The stepmother made her do all the housework.  When she was finished, she was made to go sit in the cinders by the fireplace. She became covered with cinders, so she was called Cinderella by the three of them. 
The Ugly Duckling--- Link to The Ugly Duckling  . . .by Hans Christian Andersen . . .
The new mother hatches a bunch of eggs that she had been tending to.  As they hatch, there emerges a bunch of beautiful ducklings. There is giant surprise waiting  when her final, largest egg hatches.

Though these are not my favorites, here is a list of some more Classic Fairy Tales.
Rumpelstiltskin--- Link to Rumpelstiltskin Fairytale . . .by the Brothers Grimm . . . When a woodcutter boasts to a king that his daughter can spin gold from straw, she is forced to make a pact with a strange little man.

The Princess And The Pea--- Link to Princess and the Pea Fairytale . . .by Hans Christian Andersen . . . A prince's mother takes steps to ensure her son marries a real princess.
The Little Mermaid--- Link to Little Mermaid Fairytale . . .by Hans Christian Andersen . . . The story of a young mermaid who falls in love with a prince from above the waves.
Little Red Riding Hood--- Link to Little Red Riding Hood Fairytale . . .by the Brothers Grimm . . . A little girl has an encounter with a wolf while visiting her grandmother.
Rapunzel--- Link to Rapunzel Fairytale . . .by the Brothers Grimm . . . A wicked enchantress imprisons a beautiful girl in a tower.
Thumbelina--- Link to Thumbelina Fairytale . . .by Hans Christian Andersen . . . The adventures of a tiny girl who is found inside the petals of a Tulip.
The Red Shoes--- Link to The Red Shoes Fairytale . . .by Hans Christian Andersen . . . The story of a pretty young girl who unwittingly puts on a magic pair of Red Shoes.
Most of the above information was taken from the site:  Short Story Collection