Fairy Tale Authors
---
Fairy Tale Authors have a rich and fascinating history, and their work doesn't have to be written to be considered as such. Their work often originated as oral traditions, passed down from generation to generation, long before they were ever put to paper.
Some authors have collected these traditional stories, while others have created new fairy tales from their imaginations. Here's a brief overview of some notable fairy tale authors, both collectors, and creators.

Fairy Tale Authors have written fairy tales.  That's pretty obvious. But, do they have to be written to be  Fairy Tales?   What about all the tales that have been told aloud to children and adults around a fire or in a bedroom at night.   Weren't some of them fairy tales?  These tales or stories have been handed down from generation to generation for centuries in all countries and cultures. 

Here on this page we will discuss the Fairy Tale Authors that have collected and written these old oral tales.  We will also discuss Fairy Tale Authors that have written original tales from their own imagination. 
A Lot of the authors that you see here will be familiar to you.   These were probably famous in their own time and culture.  Some of these, that  you don't know, were also very famous at the time their stories were written, yet today, we have not heard much about them. 
Here we will tell a little about each author and  mention some of their work.  There will be a link to tell you more about each.
The Fairy Tale Authors
---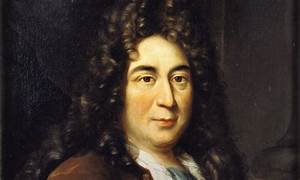 Charles Perrault   1628 - 1803
French fairy tale writer born in Paris.His works were mostly inspired by folk tales. His version of  Cinderella is the most popular.  It is very different from the Brothers Grimm version. 
---

Carlo Colloti  1826 – 1890
Author of "Pinocchio "also known as "The story of a marionette", also called "Le avventure di Pinocchio. (In Italian "Storia di un burattino"). His Real name was Carlo Lorenzini. Lorenzini died before he became aware of how popular his story would become.
---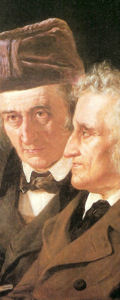 The Brothers Grimm  1785 - 1863

The Brothers Grimm, Jacob (1785-1863) and Wilhelm Grimm (1786-1859), were German brothers best known for publishing a collections of folk tales and fairy tales that became very popular. Their work includes versions of "Cinderella", "Rumpelstiltskin", "Snow White", "Hansel and Gretel", "Rapunzel", "The Frog Prince" and many others.
---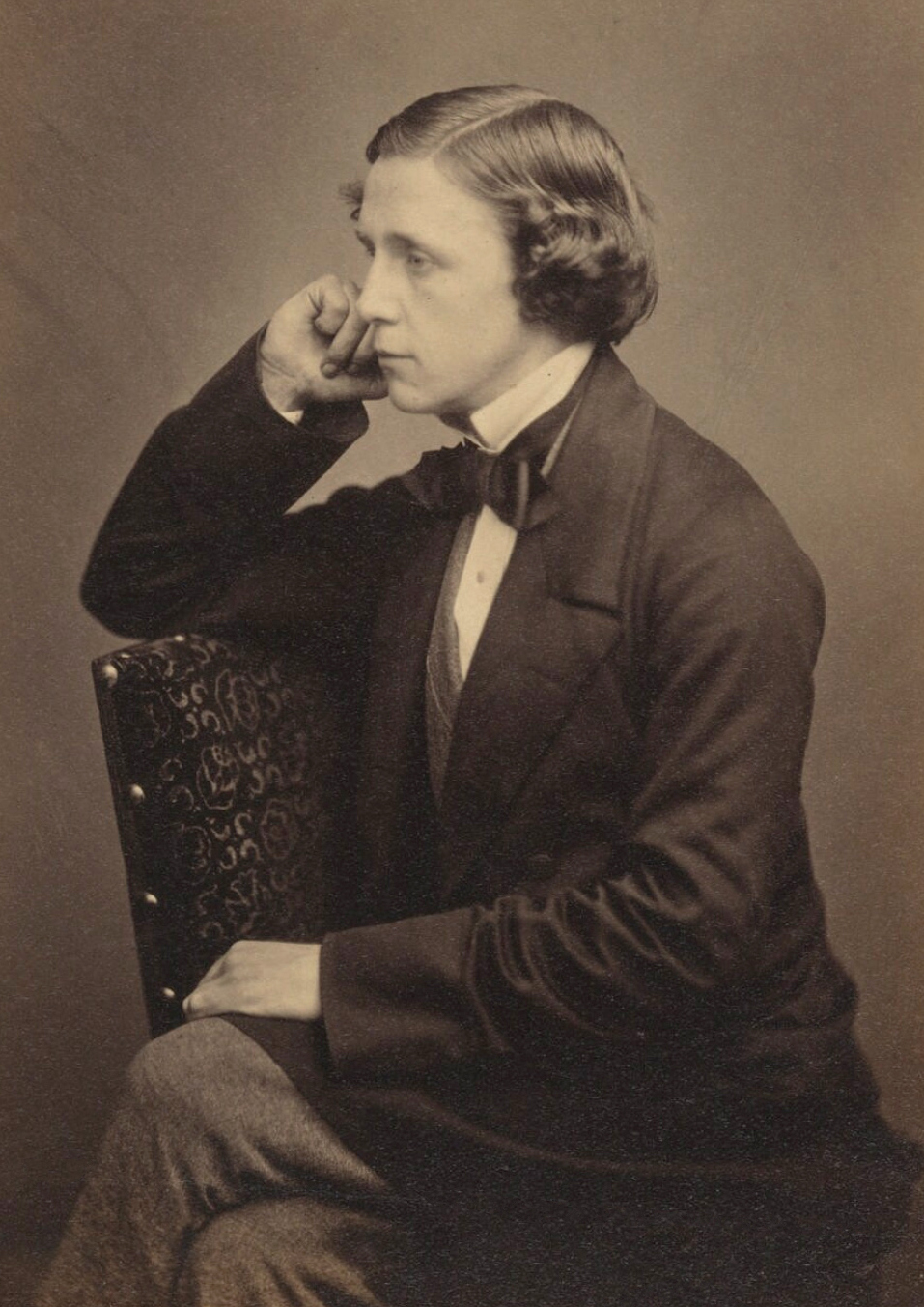 Lewis Carroll  1832 –1898 
This was his pen name.  His real name was  Charles Lutwidge Dodgson.  Probably best known for:  "Alice's Adventures in Wonderland" and "Through the Looking-Glass as well"  A very well known poem, "Jabberwocky" is a favorite of young children.

---
Hans Christian Andersen (1805-1875)

Danish author is best known for his fairy tales.  There are over one hundred and fifty, published. His fairy tales of fantasy with moral lessons are popular all over the world. The first few were published in Tales Told for Children when he was 30. His fairy tales like "The Little Mermaid," "The Princess and the Pea," "The Ugly Duckling," "The Emperor's New Clothes," "Thumbelina" and "The Snow Queen" are some of his most famous. 

Aesop (620 to 564 BC.)
Oldest of the fairy tale authors
Aesop Fables author was a man named Aesop.  He was a Greek slave and storyteller that lived around  the years 620 to 564 BC.  Aesop was the most famous of all the authors of fables.  His fables written in Latin and Greek,  did not become great for at least 3 centuries after he died.
Jean de La Fontaine  1621 - 1695 
Was a French fabulist and one of the most widely read French poets of the 17th century. He is known above all for his Fables, which provided a model for subsequent fabulists across Europe and numerous alternative versions in France, as well as in French regional languages.
After a long period of royal suspicion, he was admitted to the French Academy and his reputation in France has never faded since. Evidence of this is found in the many pictures and statues of the writer, later depictions on medals, coins and postage stamps.
Wilhelm Hauff  1802 – 1827
   Is a German novelist that wote fairy tales. Some of these stories are still popular in some German-speaking countries.  Some of his stories are "The History of Little Mook", "The Dwarf Nose", "The Tale of the Ghost Ship", and "The Cold Heart".
Joseph Jacobs 1854 – 1916
   Australian author that published his version of many Fairy Tales that were appropriate for children. The Three Little Pigs, Jack and the Beanstalk, Goldilocks and the Three Bears are just some of these versions that are the most famous.  
Alexander Nikolayevich Afanasyev 1826 – 1871
 A Russian Fairy Tale Author that published nearly 600 Russian folktales and fairytales. He is considered the Russian Grimm. "The Cat and the Rooster" , "The Fox and the Crane" and ""Baba Yuga and Puny" are a few of his Fairy Tales.
Alexander Sergeyevich Pushkin (1799 - 1837) 
A Russian author that is considered "The Greatest Russian Poet". A fairy tale called "The Tale Of The Dead Princess" is very much like "Snow White And The Seven Dwarfs" with a wicked queen, magic mirror and a poison apple.  It does have seven knights instead of dwarfs.Then there is "The Fisherman and the Golden Fish"  that is similar "The Fisherman and the Fish" by Grimm.

Arabian Nights
"One Thousand and One Nights" is a famous collection of Middle-Eastern folk tales and stories compiled in Arabic during the Islamic Golden Age. It is also known in English as the Arabian Nights. Many tales and fables were originally from folk stories but  some are from Persian works by Hazar Afsan.  Some of the well-known stories of Arabian Nights are: "The Seven Voyages of Sinbad the Sailor", "Aladdin and the Wonderful Lamp", "Ali Baba and the Forty Thieves" and many others

Francesco Straparola da Caravaggio (1485?-1558)
 was an Italian writer of poetry, and collector and writer of short stories.  He published a collection of stories in two volumes called The Facetious Nights or The Pleasant Nights. This collection includes some of the first known printed versions of fairy tales in Europe, as they are known today.

These author's stories, have been told, retold and adapted in numerous ways, but their core messages continue to resonate with readers and listeners today.