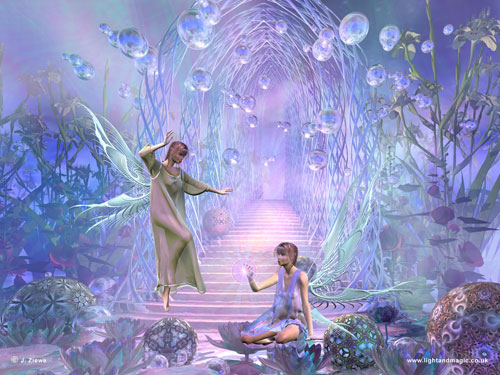 Fairies
1.Home  2.Are-They-Real?  3.History 
4.Forests  5.Gardens  6.Tooth-Fairy? 
7.Art   8.More  9.Why-Fairies

 Fairy Gardens
Fairy Gardens are found in many locations and can vary greatly in size and appearance.  There are thousands of places that fairies can hide, but their very favorite place is in their own garden. Here we have many photos of places that seem to be ideal for a garden, or might in fact be an actual fairy garden.  We think that if we could find a garden, this  would give us the best chance to see a fairy and photograph it.  Here is a poem and a photo that we feel is very appropriate for our quest.

---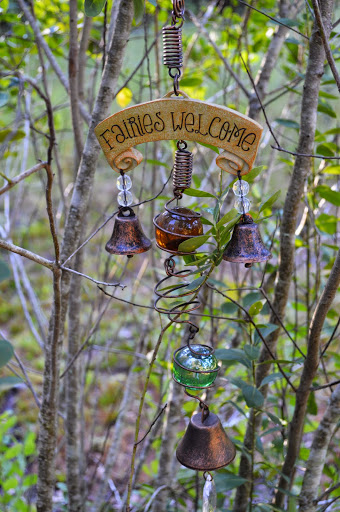 Here is a picture of the ideal welcome sign for your garden, if you were trying to attract fairies. Were you to become friends with these enchanted creatures, they might ring one of the bells as they enter your garden.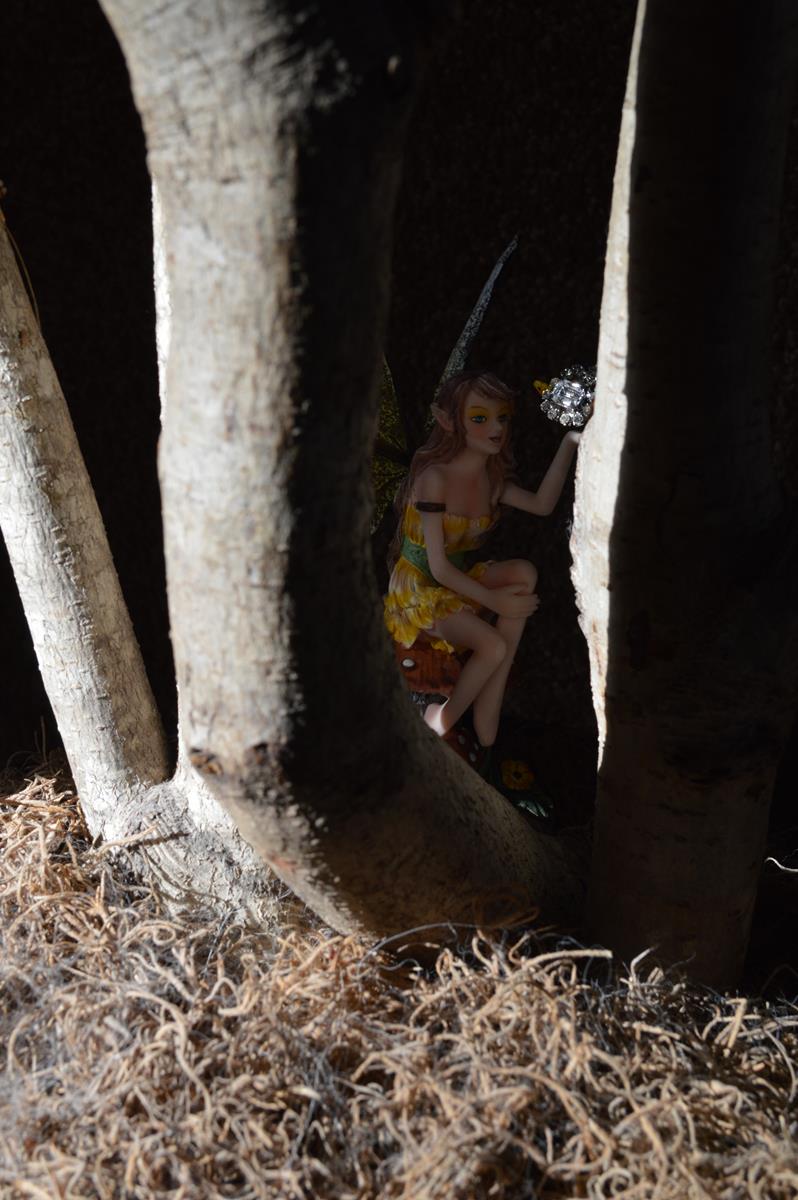 Are Fairies Real
Fairy Dust
I wouldn't have believed it,
Had I not seen with mine own eyes,
I had laughed at crazy rumors,
Debunked the myths and lies...
Deep within the forest,
Where the pine trees smell so sweet,
A place I go collect my thoughts,
Where earth and Heaven meet.
Beyond the creek, amid the moss,
Where sunbeams struggle to be seen,
Sat a fae upon a mushroom,
Like a throne beneath its queen!
Catching shining shafts of light,
Before they hit the must,
She changed them, right before my eyes,
To sparkling fairy dust!
Suddenly, she flew to me,
Her wings a gauzy lace,
She winked at me, bent to her palm,
Blew dust into my face!
I lost my mind, I felt confused,
My head began to pound,
Folks say I spoke some gibberish,
About "the fairy" I had found...
About "the fairy" I had found?
About the fairy I had found!

It took awhile to sort it out,
For me, here is the deal,
There's glitter trace upon my clothes,
Yes! Fairies are for real!
These photos and poem are by my wife, Sherry

---
Fairy Garden Locations and .........??????
---
A Place For Your Garden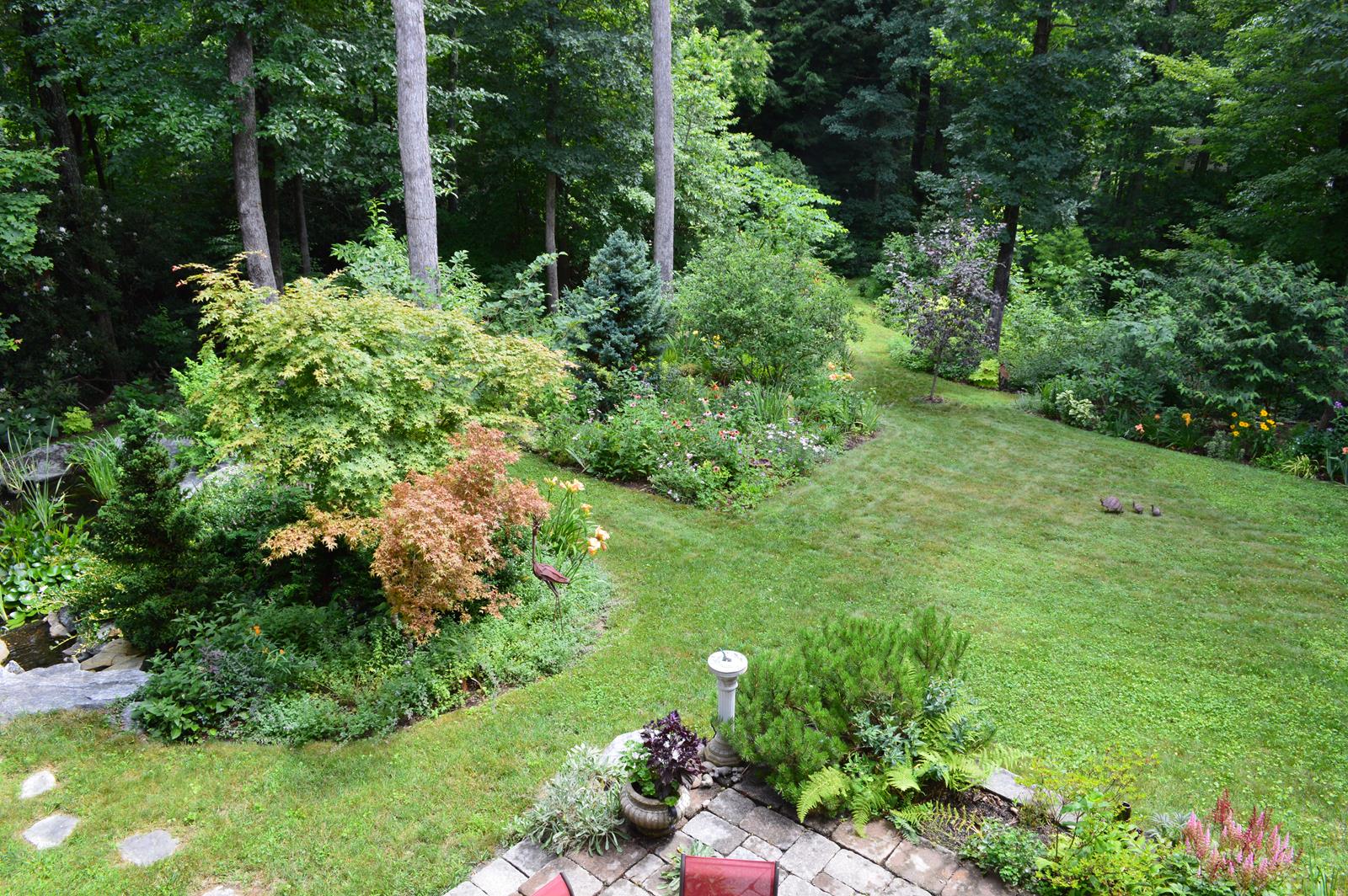 This is not a garden planned for fairies. It is a very beautiful well planned backyard garden that is a serene place to go for quiet meditation. We are lucky enough to be good friends with the person that designed, built and owns this garden.  We will be able to show many photos of her work.
Just look at the all the possible places for  fairies to live and hide. They could have a garden just about anywhere you see in this photo.
---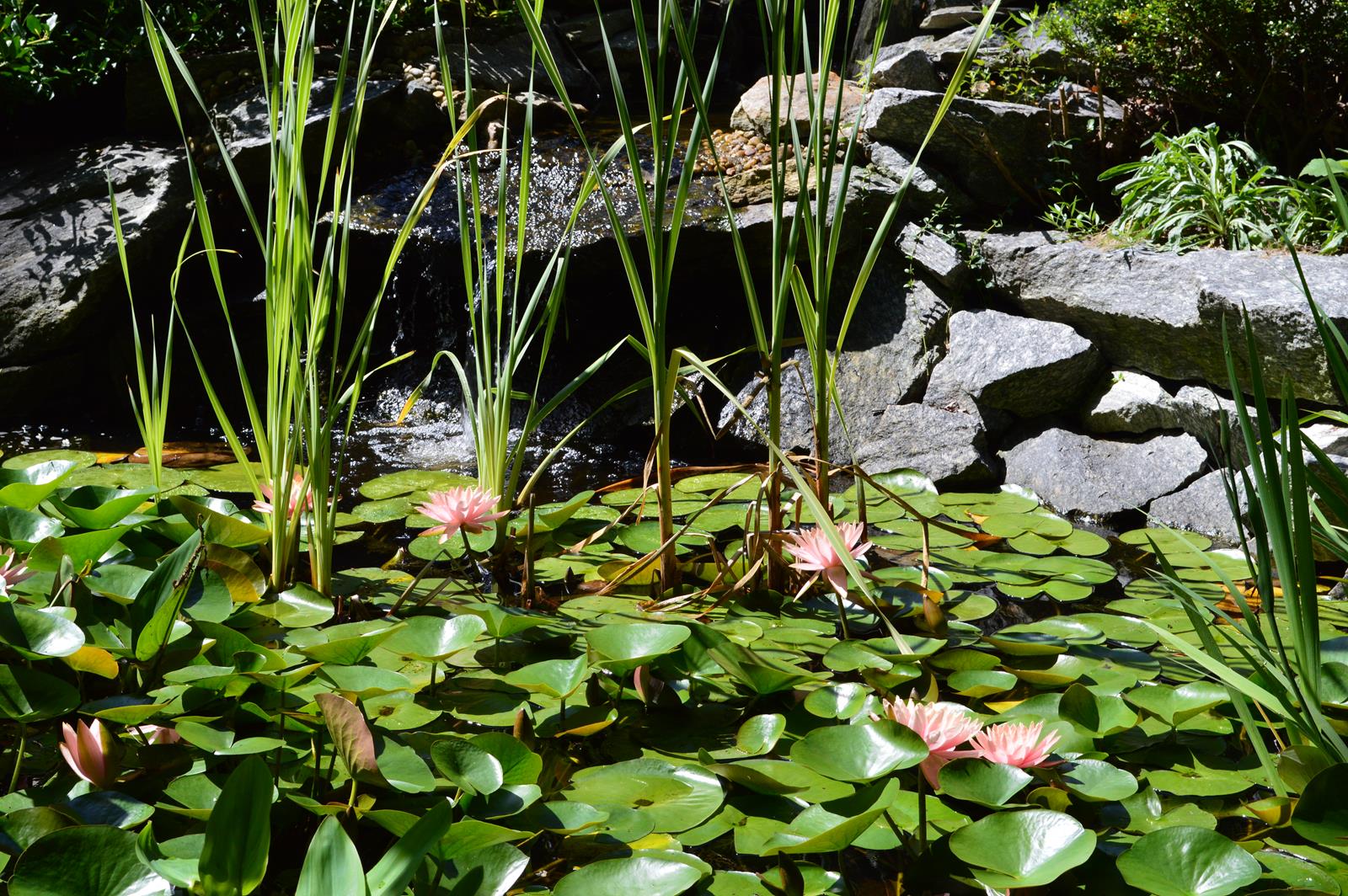 Fairy Pond
In the above picture,  on the left, see a stone path leading down to a pond covered with lily pads. Here is a photo of that lily pond. How many places could a fairy hide?
---
Miniature Fairy Garden

Here is a link to a video that shows how to build your own miniature garden.