Fairy Collection Figurines
Fairy Collection Figurines reflects our commitment to the realm of fairies.
To believe in fairies is not just a dream, It is to know with your heart. This belief has inspired us and led us on our journey of fairy figurine making. 
These Fairy Figurines are dressed in delicate shades of many colors. They carry many different things including small animals. Many are side by side with their favorite pet or friend.
They are a twinkling vision of loveliness and can fly anywhere in your home.
Some Of Our Fairy Collection Figurines
F118 - $72.99
F118 72.99
F119 - $26.99
F119  26.99
F123 - $39.95
F123 39.95

F127 - $25.99
F127  25.99
F128 - $27.99
F128 27.99
F130 - $66.99
F130 66.99
F203 - $71.99
F203 71.99
F204 - $72.99
F204 72.99
F205 25.99
F206 48.99
F207 45.99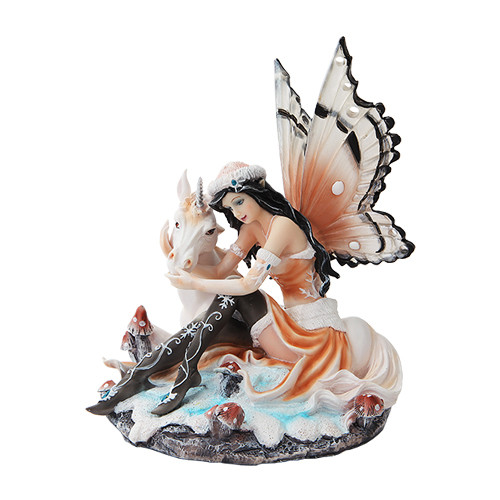 208 37.99
209  45.99
210 37.99
211 26.99
212   27.99
---